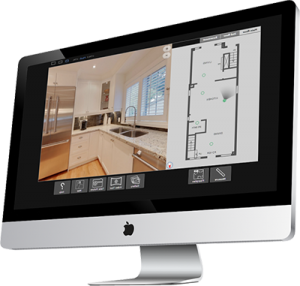 The trusted name in photography for over 10 years.
Now offering interactive floor plans and measurement services to compliment our industry leading service and photography.
ABOUT

Video presentation
The Listing Problem
Watch our short video and see how we can help you get listed, better and faster.

Our services
Beautiful Images
Professional Service
24hr Turnaround Guaranteed
HD Images, Panoramas and Video
Single Property Website
Mobile & Tablet Optimized
Professionally Drafted Floorplans
Metric and Imperial
Powered by iGuide
Accurate Measurments & Area's
Satisfaction Guarantee
Photography
UP TO 30 AMAZING IMAGES
 24HR TURNAROUND GUARANTEED
INCREDIBLE CUSTOMER SERVICE
PROFESSIONAL, PROMPT & COURTEOUS
ADDITIONAL PHOTOS $40 PER 10
HOMES UP TO 2500 SQ FT
SATISFACTION GUARANTEE
Virtual Tours
HD IMAGES, AND VIDEO EXPORT
MOBILE & TABLET OPTIMIZED
POST TO YOUTUBE & SOCIAL MEDIA
WALKSCORE
FEATURE SHEET AND FLYER BUILDER
SINGLE PROPERTY WEBSITE
VISITOR STATISTICS & MORE…
Measure Pkg.
PROFESSIONALLY DRAFTED FLOOR PLANS
ACCURATE MEASUREMENTS AND AREAS
INTERACTIVE 360 DEGREE TOUR
NEXT DAY DELIVERY GUARANTEED
NEIGHBOURHOOD MAPS
HOMES UP TO 2500 SQ FT
10¢ EACH ADDITIONAL SQ FT
Want a personal offer and visit from our team?
Call to arrange an office presentation or individual meeting to learn how CMC can help you succeed in Real Estate…

"Brian and his photographers are a huge asset to my sales in Real Estate."











—

PAT LANUKE – Calgary & Area Associate Broker with Sather Real Estate Pro Brokers Ltd

He is very reliable and my photos are always available within 24 hours.
"Consistently impressed with his professionalism, service, and quality of work."











—

GARY CHAMBERS – Chief Idea Executive at TractorView Inc.

I have been hiring Brian for several years now and am consistently impressed with his professionalism, service, and quality of work. Brian's photography, and virtual tours speak for them self continue to impress me and my clients.

I am a perfectionist and have very high expectations of everyone I choose to work with and have never been disappointed. If you are looking to hire professional photography for your real estate business I would not hesitate to recommend Brian and his team.
"CMC is a company that one can count on.."











—

KRISTEN MCNAUGHTON – Real estate professional at RE/MAX Real Estate (Central)

They are professional, detailed and knknowledgeable. I have worked with them numerous times and our clients are always impressed!